Get To Know Carolina's Luxury
Event Rentals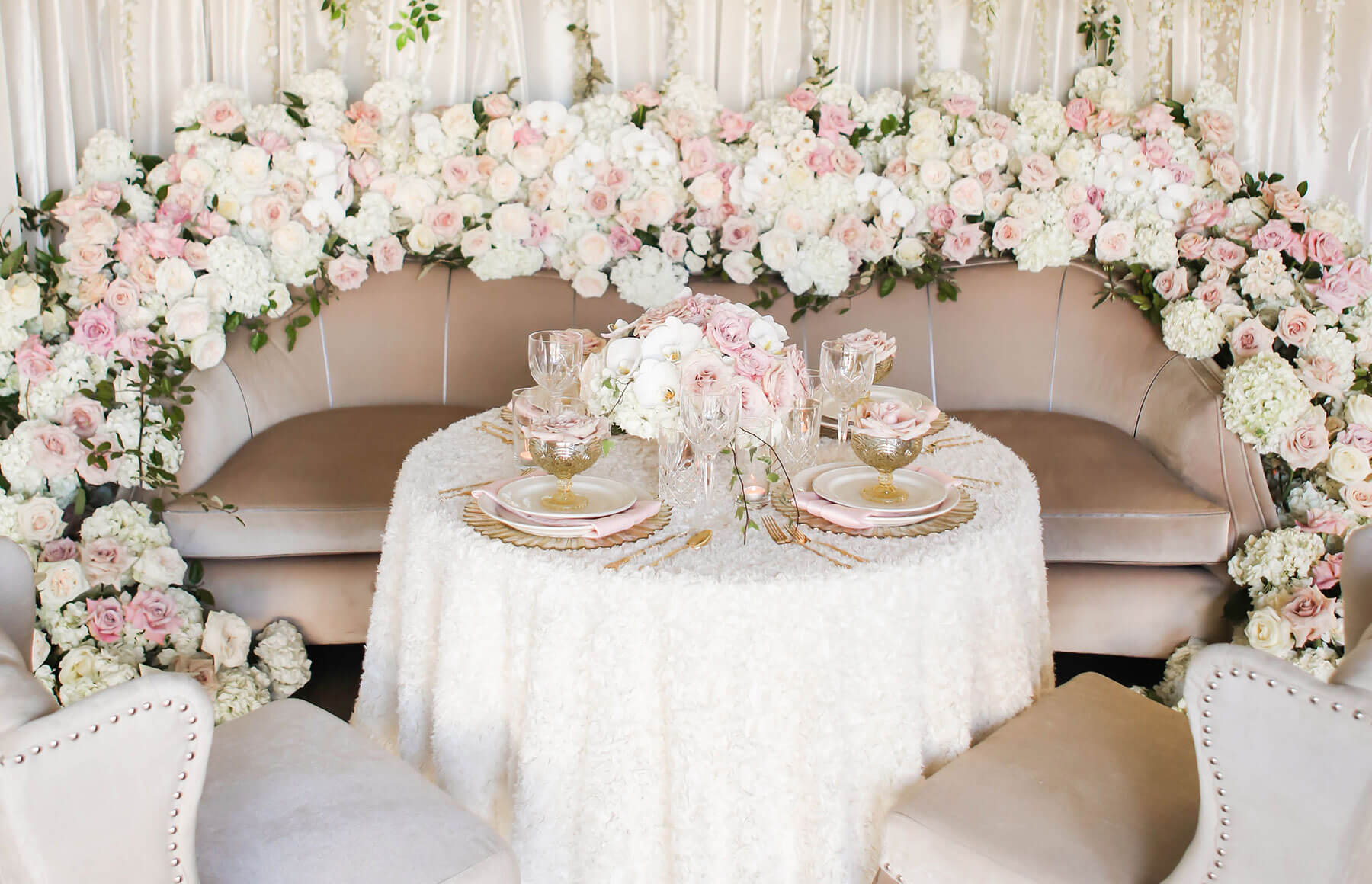 Carolina's Luxury Event Rentals takes great pride in serving as a pillar of class, sophistication, and elegance. Our exquisite event rental and design services offer event industry professionals and retail clients with the finest of quality.
We offer detailed, onsite consultations, to begin bringing your event to life as a part of our standard of excellence.
Our designers and consultants offer their unique experience and elite expertise to every client- creating event experiences with unique flair and ambiance. It is our passion to provide our clients with solutions that exceed their expectations. From beginning to end, we deliver exceptional quality in both our product offerings and customer service.
We specialize in unforgettable event experiences at Carolina Luxury Event Rentals. It is our mission to partner with our clients to make your event one that all in attendance will remember for a lifetime.
FAQ
Q.
Do I have to schedule an appointment to visit the showroom?
A.
Yes. Our showroom is the best way for you to experience all that we have to offer. You will be able to see all of our luxurious rental items. Our CLUX Event Specialists will help guide you in creating your event order.
Q.
What do I need to bring to my rental appointment?
A.
Bring pictures, color swatches, floor plans, and/or the table count and sizes for your event.
A.
Unfortunately, we do not ship linens at this time.
A.
You can submit an order through our website, email, call, or with one of our event specialist during your scheduled appointment.
Q.
What are your payment terms?
A.
In order to reserve rental items for your event, a 30% deposit and a signed contract are required.
Q.
What is your Cancellation Policy?
A.
Cancelations 7 calendar days prior to the scheduled event will result in a forfeit of 100% of invoice payment. A cancellation charge of 50% forfeit will be enforced if the order is canceled 8-14 days prior to scheduled event. Custom order cancellation policy charges vary and will be discussed before orders are processed
Q.
Do you provide Same Day Delivery and Pickup? Do you provide After Hours Delivery and Pickup?
A.
Yes, we do. However, additional fees may apply. These fees will be listed in your quote.
Q.
Can I pick up my tables and chairs?
A.
Our products require special handling. So in order to keep our products looking their best, we do not allow customers to pick up tables and chairs. However, you are able to pick up linens for your events.
Q.
Will I be charged for damaged or missing items?
A.
Yes, we do keep an accurate count of the rental products that leave our warehouse inventory. In the event that there are damaged or missing items we will have to charge the replacement fee. All replacement fees are listed on our invoices.
Q.
What do you consider to be a damaged item?
A.
Items that are beyond repair and can not be sold again. Examples are rips/tears, permanent stains, burns, etc.. The usual food and wine stains are not considered damages